The La Bussola Hotel's swimming pool is much appreciated by those who are in search of relax and peace, especially in the morning, but also by those who wish to take a plunge at the end of the day, before dinner.
The swimming pool area is completely surrounded by nature and consists of a large central pool, showers (with warm water) and two areas furnished with comfortable chairs and deck-chairs at the disposal of all guests. One of these areas is open, ideal for sunbathing, whereas the other one is covered by large wooden gazebos and conceived for those who want to take shelter from the summer heat, maybe sipping a cocktail or reading a book.
The swimming pool area is much appreciated during ceremonies – an impressive edge where wedding dinners or anniversary banquets can be set up.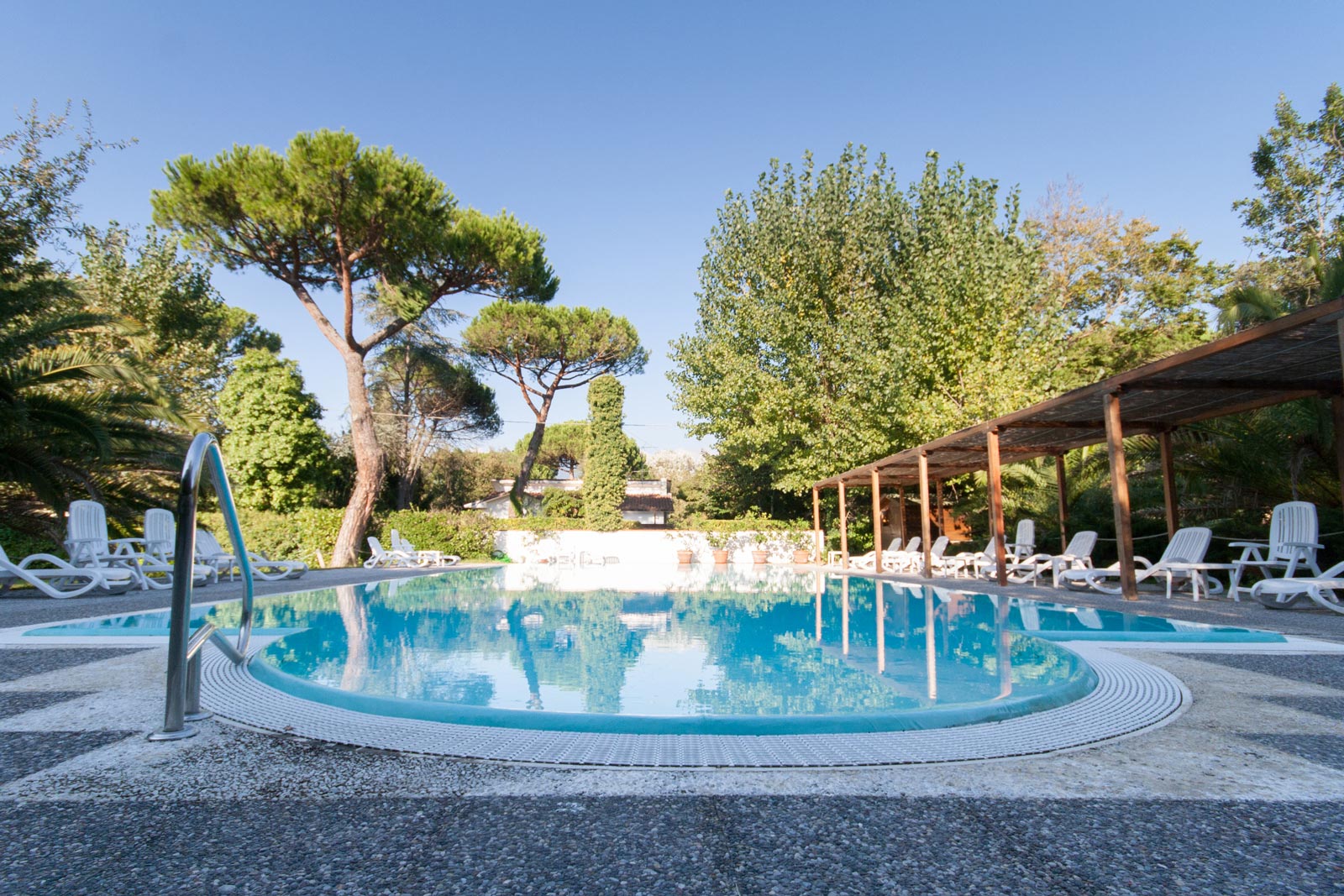 The swimming pool is 7 metres wide, 16 metres long, 1.48 metres deep and filled with salt water (not sea water, but the result of a specific electrolysis process), resulting in a light water, which has no odour and doesn't cause damage to the skin and fabrics.

The swimming pool features a hot tub and a facility for an easier entry and exit of swimmers, so that everyone can enjoy a restoring plunge at any time of the day.

Finally, the La Bussola Hotel's provides all the guests with soft and clean beach towels and a steady presence in the swimming pool area (even if it's not required by the law, since the pool's depth is below 1.50 metres), ready to fulfil every wish and cuddle the guests with impeccable courtesy and professionalism.