The La Bussola Hotel is located in Ronchi (Marina di Massa), a well-known residential area immersed in a green scenery just a few steps from the sea.
The Hotel is situated in a marvellous garden of more than 4,000 square metres, which is part of the beautiful pine wood of Ronchi, the feather in the cap of the Apuan coast. The garden hosts the Hotel, an elegant swimming pool, a well-equipped children area and a large free parking available to the guests.
The Hotel boasts an international cuisine able to combine the most particular dishes to those of the local cuisine and has also drawn up agreements with different bathing establishments nearby (less than 5 minutes walk away). The large garden is often a scene of important ceremonies such as weddings, communions or anniversaries, not only thanks to its natural beauty but also for the service and professionalism of the staff that for over 15 years has organised customised events of any kind, taking care of any single detail.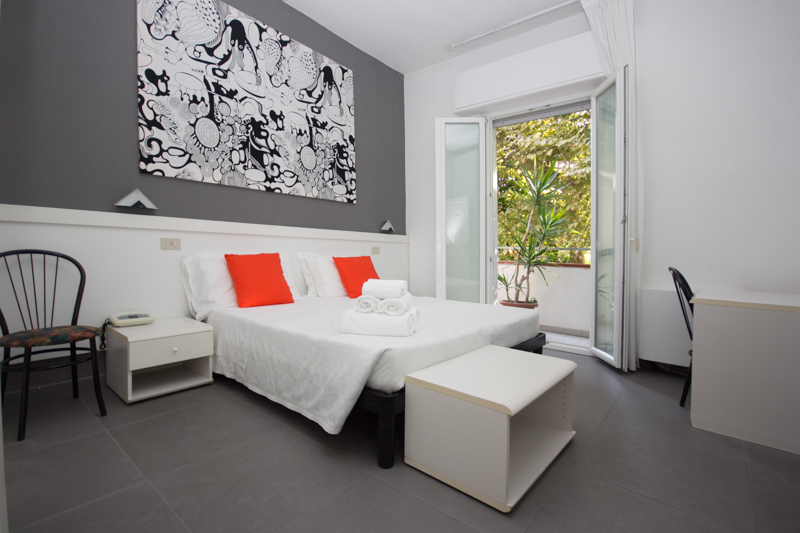 Finally, the position of the Hotel plays a crucial role. Plunged in the green scenery of upper Tuscany, the La Bussola Hotel is in a strategic position from which it is possible to reach the main points of interests of Liguria and Tuscany: Pisa, Florence and Siena on one hand, Portovenere and Cinque Terre on the other hand, and also the nearby marble quarries of Carrara, the beautiful old town of Massa as well as artistic and cultural towns of Pietrasanta and Sarzana.
Trips can be organised and booked directly by the Hotel with the help of the friendly and competent staff that is able to meet your every need.
The La Bussola Hotel is the ideal destination for families and couples looking for relax and fun, and also for business trips, thanks to its excellent position.
Hospitality has always been one of the strong points of the Hotel, which, thanks to its staff, is able to take care of its guests, understanding their needs and paying attention to their habits.