The La Bussola Hotel is situated in Ronchi, in the North of Tuscany, on the border between the beauties of the Liguria region and the marvellous Tuscan landscapes. Immersed in the green scenery of a stunning pine grove that stretches to the sea – less than 700 metres away – the La Bussola Hotel is located in a strategic point from which you can reach interesting and famous destinations.
Let's see the most popular destinations you can reach:
Marina di Massa: With its beautiful seafront and pier and the Apuan Alps in the background, it's the perfect destination in which to spend pleasant evenings among the market stalls, music and entertainment. 10'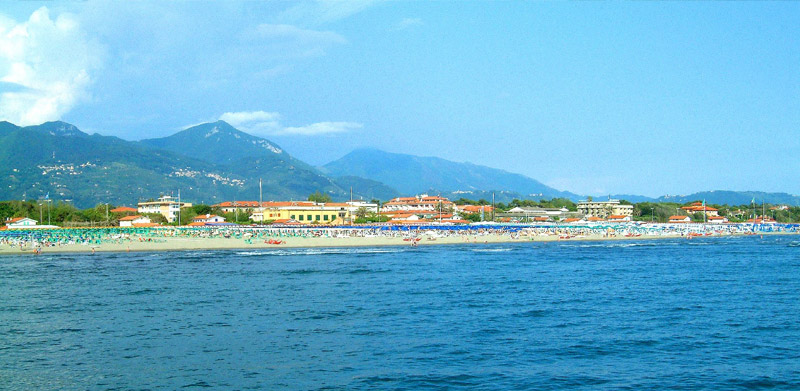 Forte dei Marmi e la Versilia: The ideal and famous destination for those who love shopping, luxury goods, lively nightlife and VIP spotting, about a stone's throw from the sea. 15'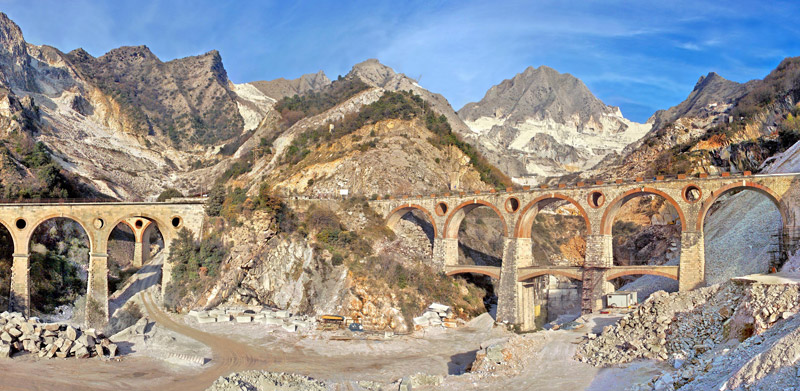 Cave di Carrara: A tour of the white marble quarries can't be missed, to get to know its history, the way marble is processed and its consequent impact on the territory, as well as admire its breath-taking beauty. 30'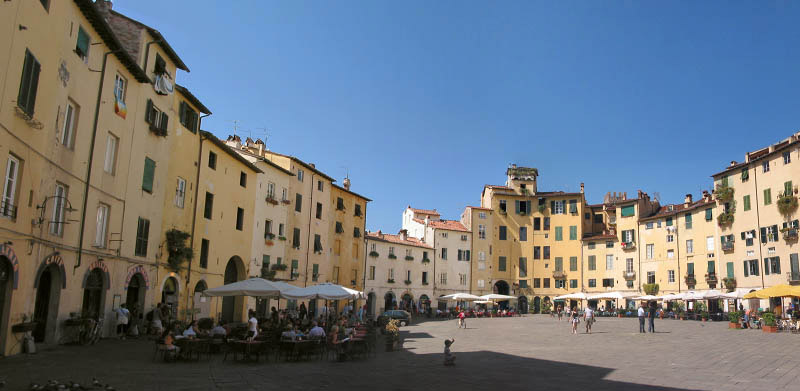 Lucca: This beautiful jewel of a city is enclosed and surrounded by ancient walls. Lucca is a city full of art, local markets, wine bars and taverns, to be toured by foot. 50'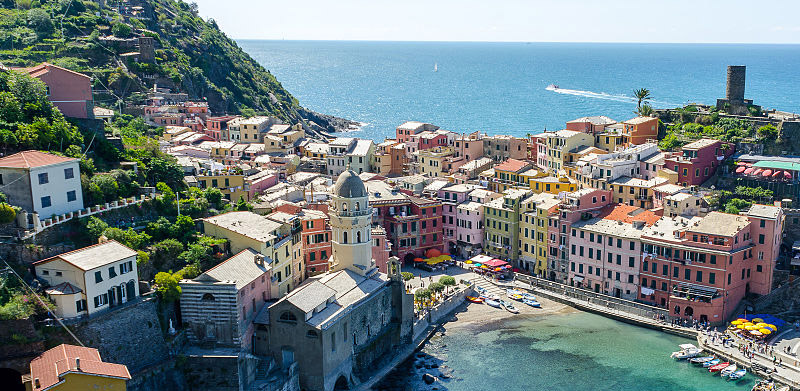 Le Cinque Terre: Natural Park of stunning beauty, the Cinque Terre are five colourful towns clinging to the jagged coastline, where time seems to have stopped. Experience these small towns arriving by boat, and move from town to town lulled by the waves of the sea. 1 h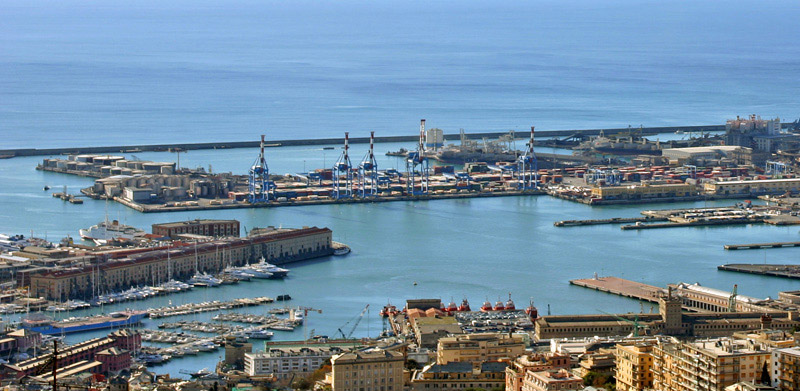 Genoa: The seaport city par excellence, with its narrow streets and its fresh fish. 1.30 h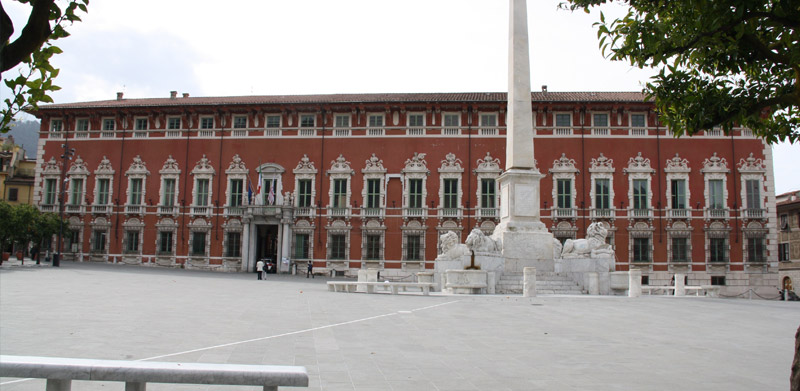 Massa historical city centre: The charming Malaspina Castle, the large squares and narrow streets where there's always something to see or do, Massa's historical centre is ideal for taking walks and tasting the local specialities. 15'.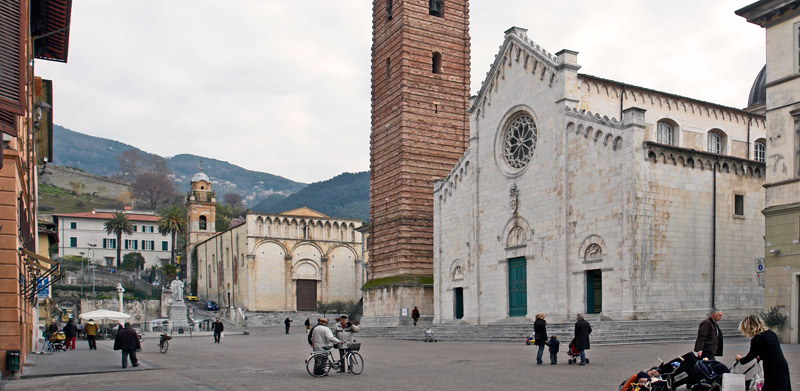 Pietrasanta: Cultural and artistic centre famous all over the world, it's perfect for taking a walk after dinner, admiring works of art or chatting in the big square.20'.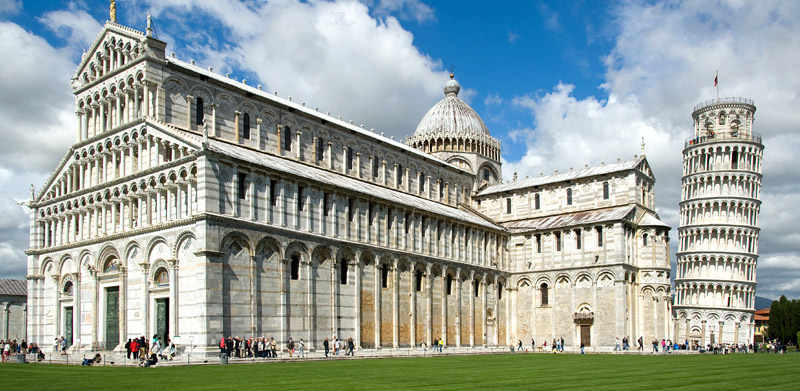 Pisa: The leaning tower, the Duomo, the Arno river, history and art, all in one city! 50'.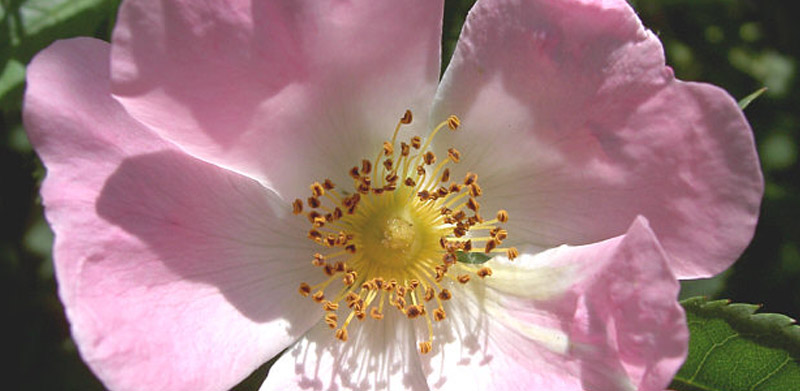 Regional park of the Apuan Alps and Botanical garden: Splendid green core on the mountains towering over Massa, the Park is the ideal spot to go on an excursion or learn about the flora and fauna of this place. 1 h.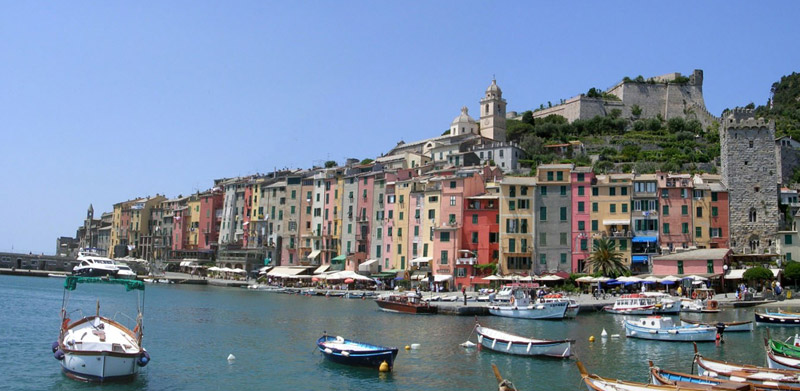 La Spezia and Portovenere: Located in the Liguria region, where the mountains drop into the sea. La Spezia is a port-town characterised by wide avenues, whereas Portovenere resembles a blue pearl with its castle and a promenade overhanging the Tyrrhenian sea, truly breath-taking. 1 h..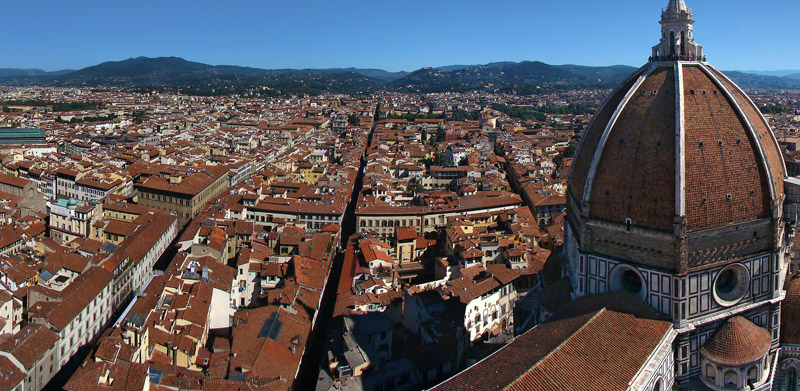 Florence: City full of art, food and culture, Florence is an open air museum, the cradle of Tuscany. 1 h..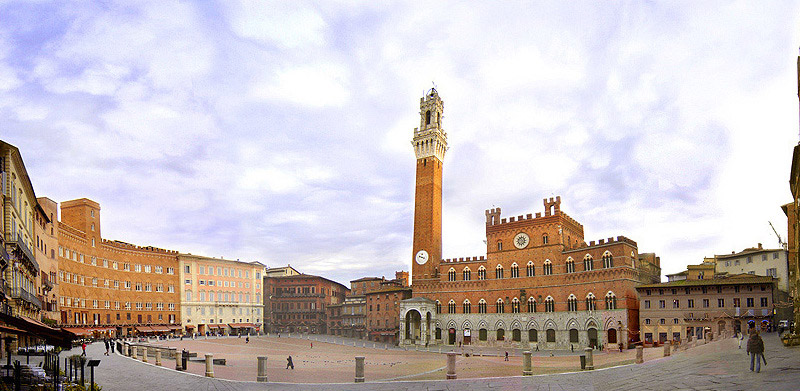 Siena: Famous for its 'Palio' and its red earth, absolutely not to be missed! 2 h..